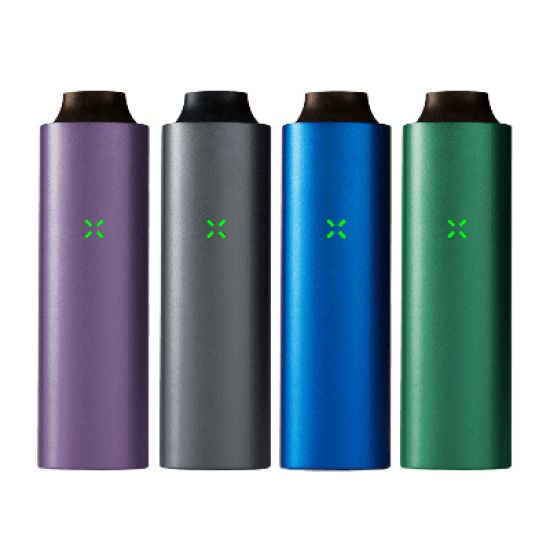 The Pax Vaporizer is small enough to fit in your pocket, Pax Vaporizer heats, never burns your material, releasing a delicious, satisfying vapor. It's the world's most pocketable, premium loose-leaf vaporizer on the market.
Heats never burns delivering pure, clean vapor. Since Pax does not heat to combustion there is no smoke nor secondhand smoke.
Compact & magical long-lasting permanent internal lithium ion battery. Automatic motion-based temperature control. The LED indicator shows status, temperature setting, and charge status with a gentle shake.
Refined design with wide heater chamber for no-effort refill. Industry leading heat-up time. Perfectly silent. Laser-welded stainless steel air path. Multiple colors available.
Variable heat settings offer adjustable temperature has the most precise control system ever realized in a portable product.
Easy to use with retractable mouthpiece turns the device on and off. Easily drop it on the included dock to charge.
The Pax Vaporizer heats up and is ready to enjoy in as little as 30 seconds.
The Pax Vaporizer Specs are as follows Measures 4 1/8 " x 1.4" x 7/8". Anodized aluminum exterior providing strength and durability. Medical grade stainless steel air chamber. All contacts are medical grade