VaporTower Vaporizer New Pricing!
NOW $179.95
The VaporTower Vaporizer is the heaviest-duty herbal vaporizer on the market. It is our in-house model that will rival all other box type vaporizers on the market today.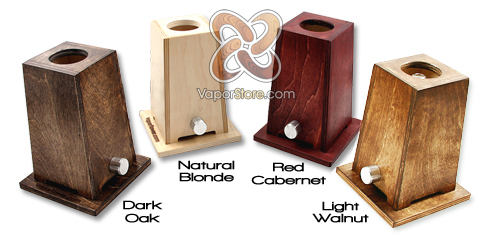 The Box Vaporizer Grows Up !!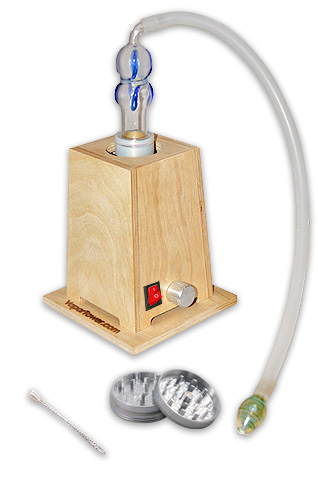 There were many things we improved on in our ownVaporBox system which is already the best box type vaporizer in the business. But, we knew there was more that could be done to make this box vaporizer system even better!
Using similar Physics as the world-famous Volcano herbal vaporizer system, our VaporTower herbal vaporizer suspends the material in between two screens in our exclusive Handkit. This allows greater surface area for hot air to flow through, resulting in a much more efficient vaporization experience than any of the other box style convention Vaporizers. The difference is profound and amazing!
Your Health is Our Business!
VaporStore Exclusive Ceramic Heating Element with hollow center, for more efficient and healthy hot air output than other heating elements on the market today.
Less Waiting on heat-up !!
The VaporTower herbal vaporizer is hot and ready to deliver any size healthy vapor in minutes.
Set It Once and Forget it !!
The separate on | off switch allows you to find your desired temp setting with the adjustable dial, just set it and forget it.
Kit includes: (Everything needed to Vaporize out of the box!)
Proudly designed in the USA by VaporStore!VaporStore

Is the only manufacturer offering a LIFETIME warranty on our Vaporizers! **